with bluetooth call 📞 and 🎧 music storage.

Tax Included. Additional offers on Checkout page.
EMI Options available at checkout
BT Phone call, Alexa and Curved Bezel-less Design
All-round Health and Fitness Tracking
Music Storage and Playback
11-day Ultra-long Battery Life
Free Standard Shipping
12 Months Warranty (Only Fresh Product)
3 Months Warranty ( Refurbished Product)
7 Days Replacement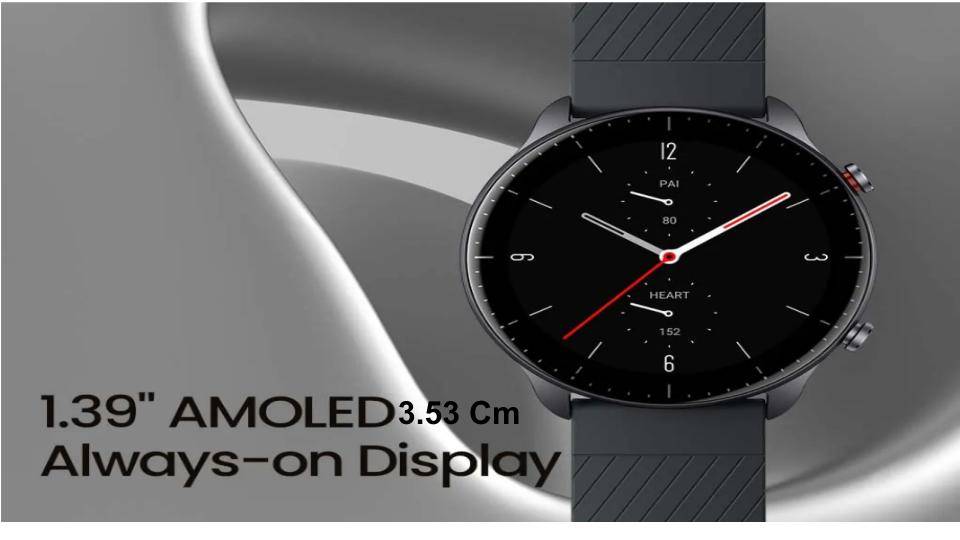 1.39" (3.5 Cm) HD Color AMOLED Display
The large 1.39" (3.5 Cm) AMOLED high-definition screen with 326 PPI pixel density is clear and vivid. Dozens of different styles of watch faces are available, with matching always-on displays patterns, enabling you to view the time even when the watch's other features are inactive, and making your Amazfit GTR 2 new Version a unique masterpiece of change and creativity.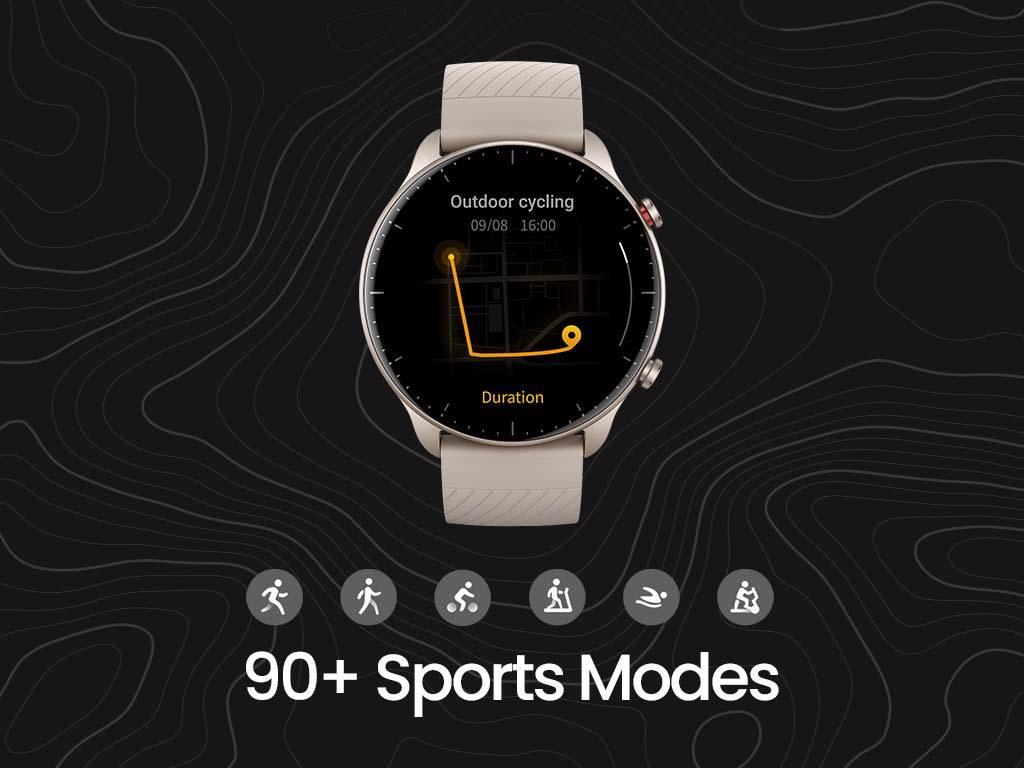 90+ Built-in Sports Modes
This watch comes with 90+ different sports modes. You can easily activate one of the sports modes according to your needs. Once the exercise is over, this smartwatch helps produce a corresponding analytical report (also viewable on the mobile app) so that you can track and continuously improve your exercise plan. Furthermore, this smartwatch can intelligently recognize the sports modes, eliminating the need to manually select the sports modes.
The watch supports in-depth sleep monitoring, which can differentiate between the light, deep, and REM (rapid eye movement) sleep stages, monitor the sleep breathing condition, and provide analysis and suggestions for improvement. The watch also recognizes naps over 20 minutes between 11AM-6PM.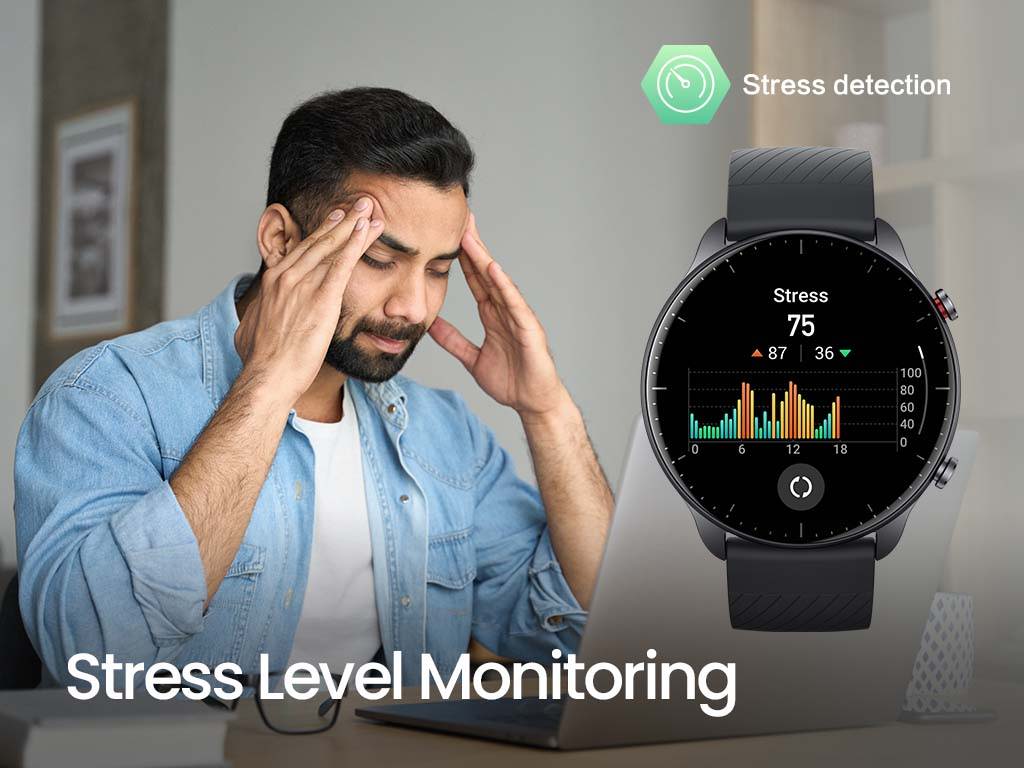 Monitor Your Stress Levels
Check your personal stress level - relaxed, normal, medium or high - anytime you feel pressured throughout the day, so you know when to relax and reduce it.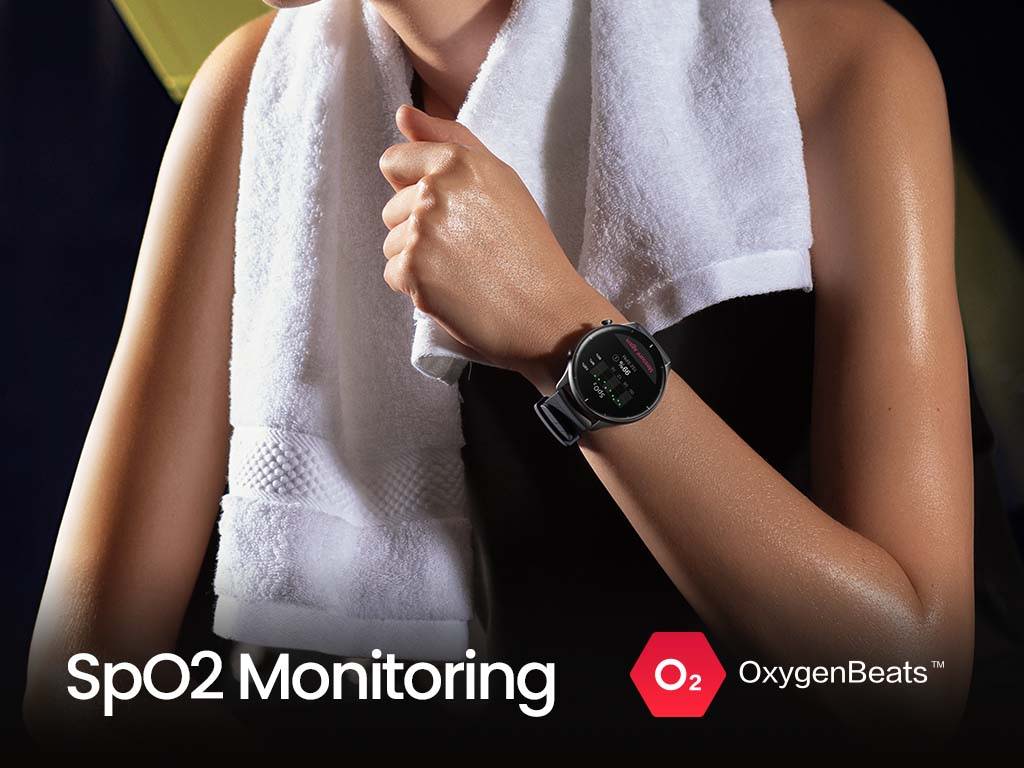 Blood-oxygen Saturation Measurement
When you engage in sustained mental labor, run a marathon, or do intense outdoor exercise, you can test your SpO2 level the moment you start feeling unwell to get a better understanding of your physical condition.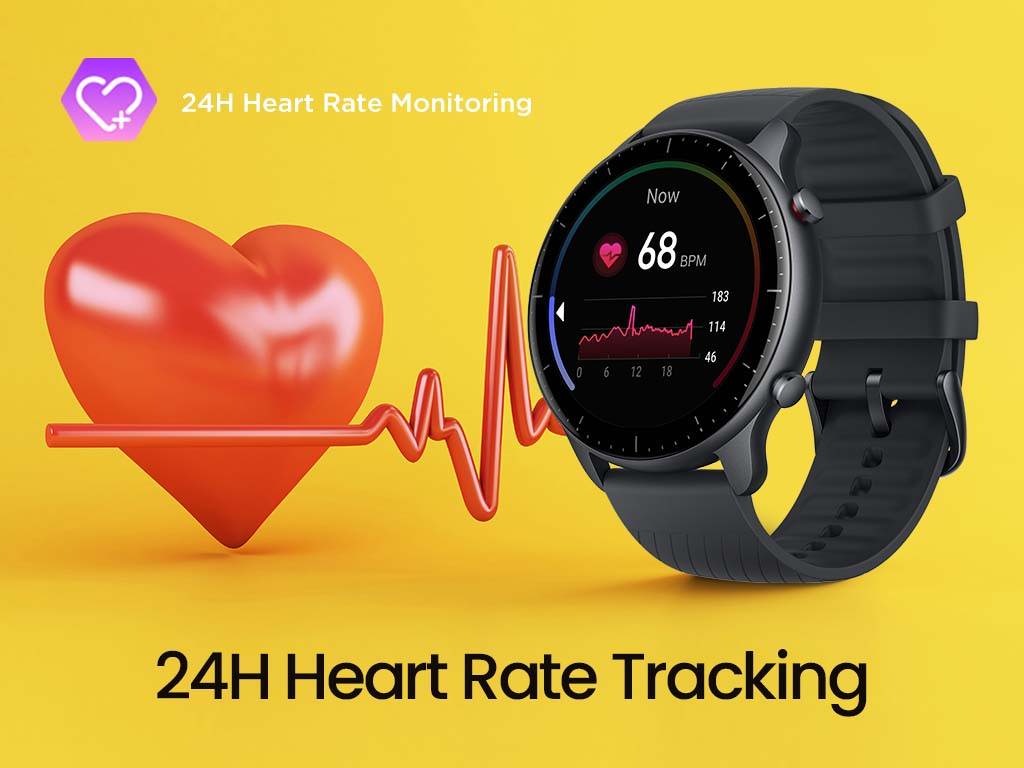 The Amazfit GTR 2 new version is equipped with the Huami-developed BioTracker , allowing it to perform 24-hour heart rate monitoring. During exercise, the watch can also send vibration alerts for abnormal heart rates outside the recommended heart rate zone.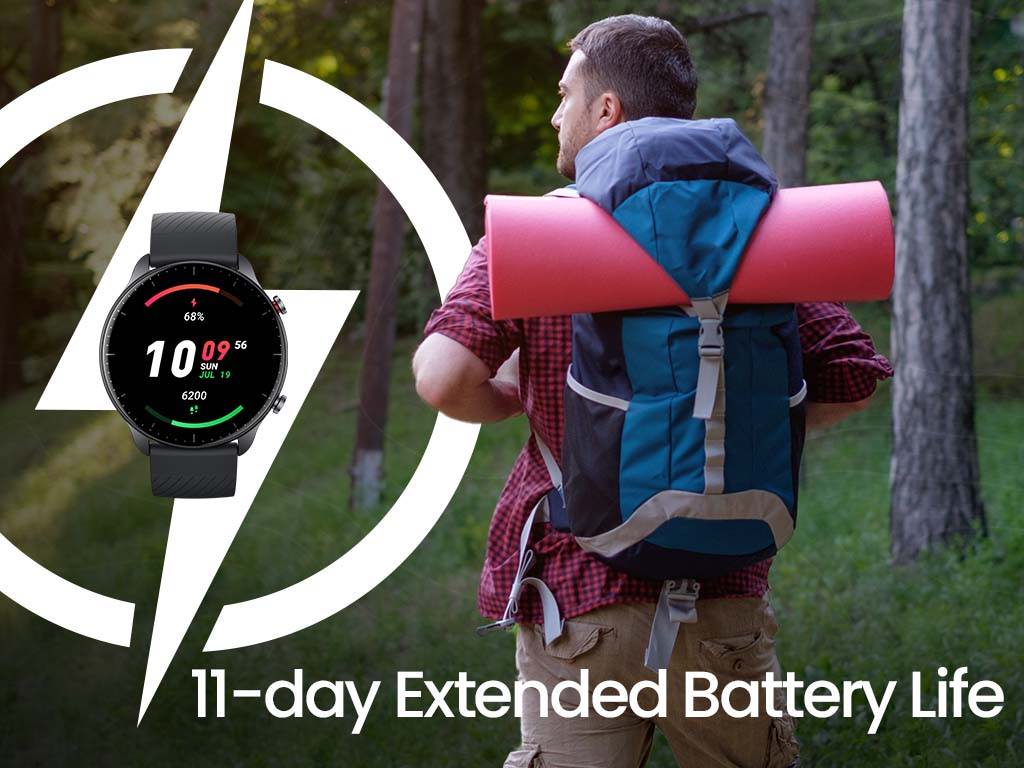 Featuring a more sophisticated circuit design, a thinner body, and a high-capacity 471 mAh battery, the GTR 2 new version boasts a battery life of 11 days. With this extended battery life, you are covered wherever your exercise takes you.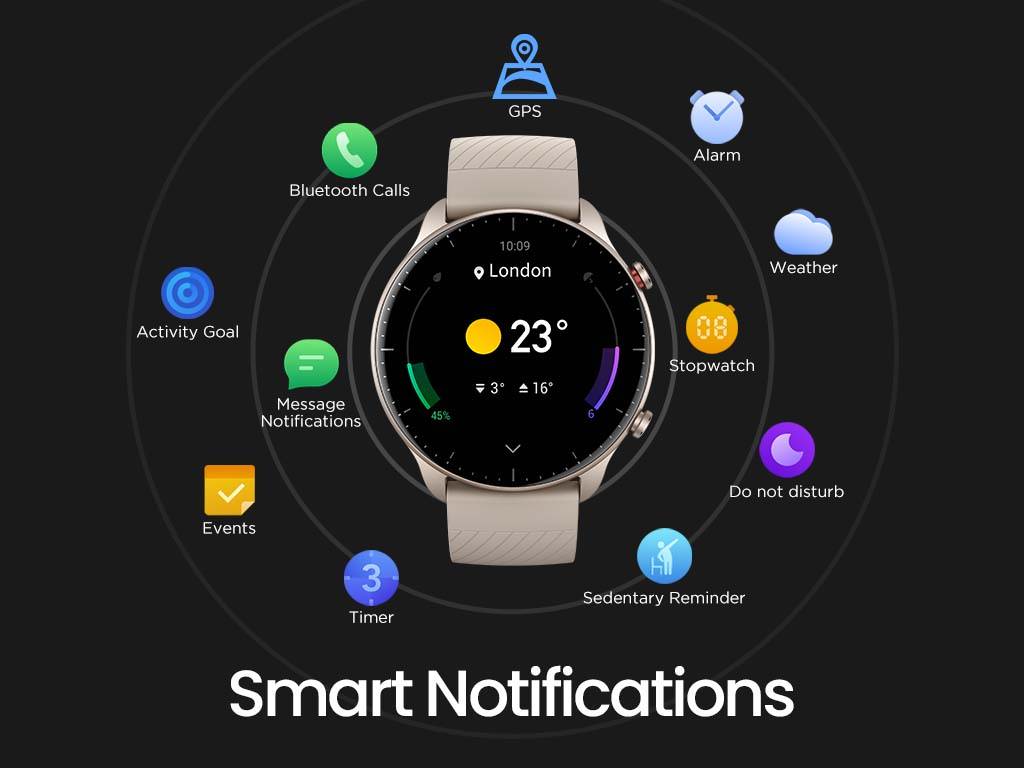 The Amazfit GTR 2 new version can proficiently handle your personal agendas, notify you of incoming calls or messages and provide movement reminders when you have been sitting idle for a long time. The watch will also track your events and offers Do Not Disturb, Stopwatch and Weather forecast functional, as well as enabling the setting of alarms and timers.